Recommended Service Scenario
UPDATE (4/27/20): Due to uncertainties surrounding our response to COVID-19, BT will postpone implementation of most recommended service changes until no sooner than January 2021. Read the full press release here.
In June 2019, our consultants at Foursquare ITP issued their final report and a Recommended Service Scenario for redesigning BT and IU's transit system networks. BT staff presented the Recommended Service Scenario through a series of public input sessions beginning in Fall 2019.  Final service changes for BT are expected to be finalized in early 2020. Below you may view the Recommended Service Scenario for the BT and IU transit systems–click the image for an enlarged view. The Route Profiles may be viewed in the .pdf file below each map.
UPDATE February/January 2020: BT staff have compiled feedback received through input sessions and developed a set of adjustments to the Recommended Service Scenario. Adjustments were presented to the BT Board of Directors on January 21st and February 18th. BT staff's adjustments may be viewed below:
BT Staff Service Change Recommendations Feb2020

BT Service Adjustments Presentation Jan2020

Recommended Service Scenario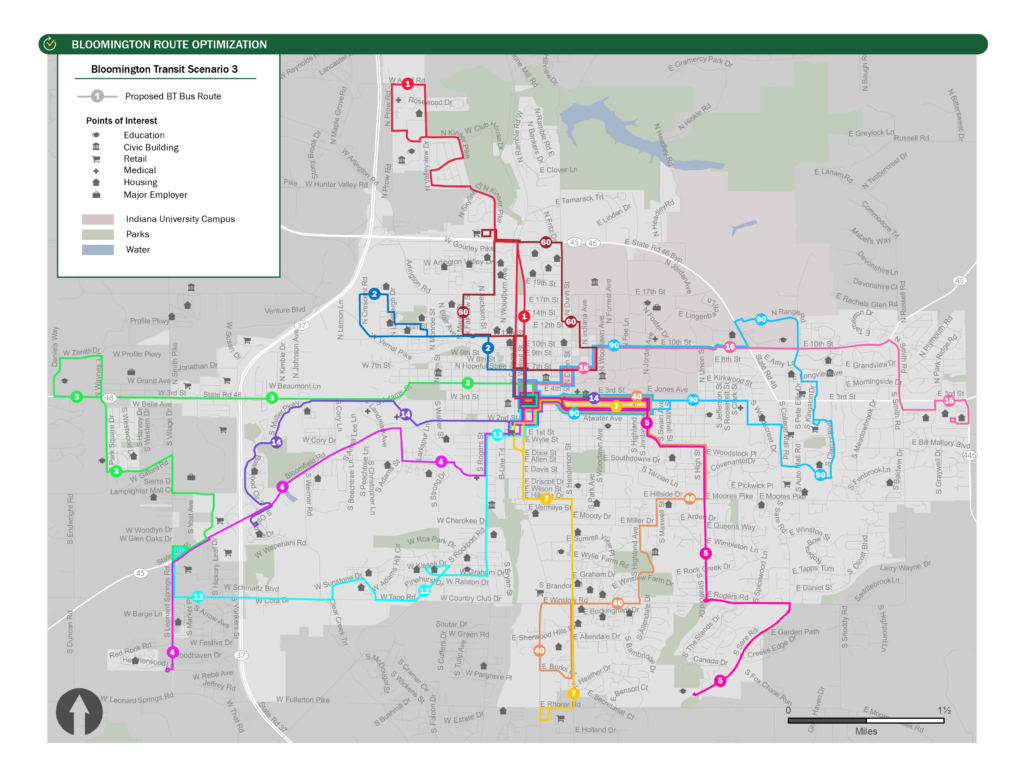 A description of each proposed route can be found here.
BT Recommended Service Scenario Service Frequencies
IU Recommended Service Scenario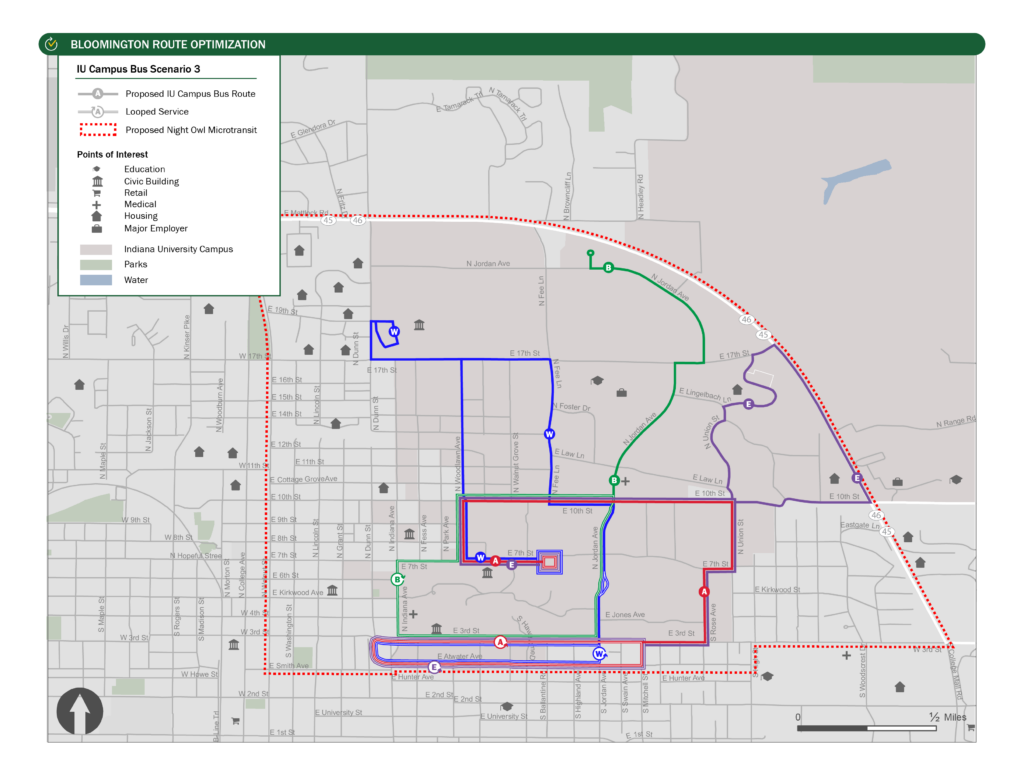 For further information, please contact Zac Huneck, huneckz@bloomingtontransit.com